I haven't done this for a while and thought it would be good to join in again.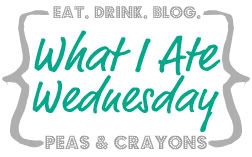 All my energy has been on training and I am really loving it.

Finally today my hip is feeling much better.

I am so pleased as I have been really worried about it.
So last Wednesday's food is brightly coloured and tasty.
Breakfast was actually no so bright but tasty.
Oats, egg white and mashed banana
Lunch was a very tasty cottage cheese and chive salad and a tasty nut bar.
I have also been snacking on lots of fruit and a little worried I am eating too much of it (if that is possible).
Dinner was my fav and not had it for a while, roasted sweet pepper stuffed with Feta cheese, roast butternut squash, new potatoes and a salad.
I am rocking beetroot at the moment and adding it to every salad.
My triathlon is ever looming and I am experiencing waves of complete doubt to overwhelming excitement.

If you would like to see past training than please see the links below
Weeks 12
Week 11
Are you loving any particular food at the moment?

If you are training how is it going?