Here we are again at WIAW which I really enjoy.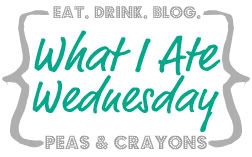 Here is my eats from last week.
Protien pancakes with banana
Gluten Free Cup Cake
Potato omlette and salad
Dinner was a tasty homemade burger with potato wedges and vegetables
It was the first time that I have ever made them and mixed the extra lean mince with

grated onion and whole grain mustard.

I really enjoyed it.

I was surprised at how much I liked it but think the flavours helped.
Training is going a little better and I am feeling better than last weeks training.
I am itching to get out on my bike and really can't wait.
Has anyone tried anything new and did you enjoy it?