So it is that time of the week again WIAW (or in my case last Wednesday)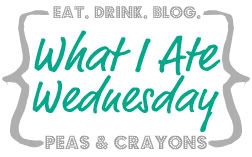 I am still actively trying to ensure I eat maximum amount of the good stuff as my chest infection is still lingering but almost gone.
Breakfast was a tasty bowl of oats and blueberries – super food yum
Lunch has was a very tasty bowl of quinoa with tasty vegetables, garlic, ginger, chilli and soya sauce.
I am trying different recipes so I made pork stir-fry from BBC good food and the recipe is here. I changed some of the ingredient's but to be honest it was better with the original recipe of green beans.
I have been snacking on popcorn and after i burnt my first batch
the second was much better.
I am also trying out some new teas at the moment and my fav still has to be vanilla red bush.
I was really fortunate last week to help out in Durham Cathedral for the winter congregation and see lots of students graduate. It was really nice and the surroundings were amazing.
Well I have finally picked the triathlon I am going to do this year in July and just waiting for it

to open.

I will share more once I have more information but I

am scared and excited in equal measures!
Good news on the weight loss front as I lost 1lb last night and still following the Filling and Healthy plan.
How are your January plans coming along?