Finally I am back and joining into this.

I am starting to feel my old self after being sick the beginning of January.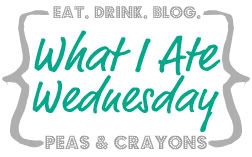 I also got weighed last week and gained 5lb so back on track and doing the simple start with Weight Watchers.

I am eating better and making better food choices although I am finding it restrictive.

I have done it for a week and got weighed last night and lost 1lb. I was a little disappointed but seeing how i have been ill it really was not bad at all.
So here we are at what I ate last Wednesday
Breakfast was poached eggs on Gluten Free bread
Left over bean and lentil chilli with Jacket potato
Dinner was a really tasty Mexican chicken chilli and the I got the recipe here on the bbc good foos site.

I forgot to take a picture so here is the recipe from the web
·
1 medium onion, finely chopped
·
3 garlic cloves, finely chopped
·
1 tsp chipotle paste (we used Discovery)
·
400g can chopped tomatoes
·
4 skinless, boneless chicken breasts
·
1 small red onion, sliced into rings
·
corn tortillas, or rice to serve
Method
Heat the oil in a medium saucepan. Add the onion and cook for 5 mins or until softened and starting to turn golden, adding the garlic for the final min. Stir in the sugar, chipotle paste and tomatoes. Put the chicken into the pan, spoon over the sauce, and simmer gently for 20 mins until the chicken has cooked (add a splash of water if the sauce gets too dry).
Remove the chicken from the pan and shred with 2 forks, then stir back into the sauce. Scatter with a little red onion, the coriander, and serve with remaining red onion, tortillas or rice.
I served mine with brown rice.
Snacks have been limited as I can have two snacks a day but fruit and veg it unlimited.

I had a fat free fruit yogurt and 2 squares of yummy chocolate.

I have also been munching blueberries and grapes.
So running where am I with

it well after not being able to exercise (boo hoo)since Christmas, I am easing myself in and so far have been out this week for two short runs both were about 2 miles.

I will be going back out with a running club next Wednesday night as my chest is still aching and I need to be able to

have enough breath to do 5 miles!

I need to get on track for my planned adventures later this year.
I have treated myself to some grey ankle boots. What do you think?
How are you January plans coming along?

Did your year start as you planned?