Well this week has been one of the craziest I have had in a very long time and I realised yesterday that I had missed WIAW so thought I would add in a very late addition and round my mad week up.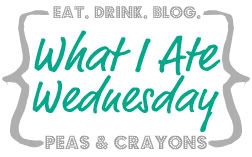 So as normal this is some of my fav meals last week
Not so good looking but good tasting sweet potato and cottage cheese
Very tasty spicy chicken and potato and bns wedges.
I also baked some granola square from a weight watchers recipe and they were very sweet but tasty. They were great for when you needed a sweet and satisfying hit.
This week has been crazy busy but I am pleased that I have fitted in 4 runs and a swim.

I also had a great weight loss of 1.5lb and I was so pleased as I have now lost all my holiday weight.
That said it has been hard this week as I was invited to the most amazing award ceremony at Durham Castle.

It was with work and I only found out on the day that I was going and it was just fantastic.
This weekend I am off to a Thrift Festival and I can't