The weeks are flying by at the moment and I am officially on holiday countdown.

I am still happy from our cycling adventure at the weekend.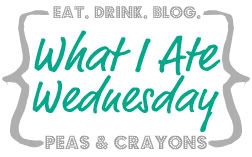 I am trying so hard to be good so the jar of almond butter I bought was not the best choice as I looooovvvvveeee it.

I have been careful and weighed it out but the temptation not to have a sneaky teaspoon full is very hard.

So I had oats with almond butter and grapes.
I am still rocking the rice cakes and banana.

Don't think that is going to change any time soon.
I have been enjoying all different salads and my fav was some new cottage cheese that I have found.
I received a Graze box and enjoyed some apple crumble.

This was dried apple, currents and crunchy almonds.

I pointed all the snacks and all were 3 weight watchers points apart from some seeds so I gave them to a colleague at work.
I made an really lovely Vegetable Lasagna
Even if I do say so myself it was the best one I made so far.
I used gluten free pasta sheets and they were no different

to the usual ones.

They cooked really well and even.
I cut lots of veg into bite size pieces and fried them in a wok.
I used Aubergine, mushrooms, pepper and onion.

I added some garlic and cooked for a minute.

Once cooked through I added half a carton of Passata and mixed well.
I put a layer of veg on the bottom, then two pasta sheets, the rest of the veg and pasta sheet.

For the white sauce I mixed 150g of low fat cottage cheese with an egg and egg white.

Poured over the top and baked on the oven at 180 degrees for 40 mins. It did start to burn on the top so covered it will foil.
I made some gluten free biscuits but to be honest they are far to sweet for me and didn't keep really well.
My fav find so far has to be the gluten free nice cakes covered in dark chocolate.
So this weeks weigh in (and

to be honest I have been a little worried

after last weeks weigh in and my stomach has really been playing up) but I lost 2lb. I am sooooo happy and now weigh 9st 10 (136lb). Really pleased.
How has your week been and what is your fav go to treat?