It is that time of the week again and I really don't know how it has come around so fast.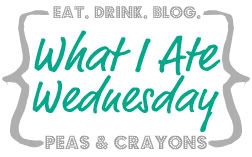 For breakfast this morning I tried a new wheat free cereal.
It is not as nice as the eat natural, wheat free cereal and I don't think I will get it again. I am enjoying having cereal at the moment instead of my usual oats but having to watch the calories and make sure I weigh it everyday.
I was so happy that our local supermarket has started stocking Almond Milk and bought my first ever container. I had it with my cereal and was very pleasantly surprised. I can not wait to give an iced latte a try with it.
For lunch and I had a lovely fresh salad with pasta, roast veg and some shredded carrot and beetroot that added a lovely fresh crunch. I have not done so good on the daily salad challenge but will endeavour to do better.
·
I tin of tuna in spring water drained (optional)
·
2 table spoons of red pesto (could use green if prefer)
Cook pasta according to instructions on packet and set a side. Cut all veg into bite size pieces and roast in an medium/hot oven for about 20 to 25 mins (until all cooked through). Once cooked in a large pan add everything together and stir through. Cook until piping hot and serve on it's own or with a salad.
I did have some snacks through the day which I forgot to take a picture of and it included an banana, apple and some carrot and cucumber sticks with homemade hummus. I have not mastered that yet!