Ok I am not really having a love affair unless you count my love for my bike. Last night the sun was shining and it was the perfect day to get out on my bike. I rode a hilly 10 mile route and it was fantastic. I saw many other rides out and that really motivated me. I love the little nods that they give when they pass me. I live in the middle of no where so often I cycle and don't see another cyclist and was definitely over excited when I did see them.
Anyway off to my first ever WIAW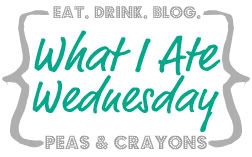 Breakfast was Quinoa Pancakes
Mix all ingrediance together in a jug. Heat a frying pan on a medium/hot heat and use oil of your choice. Once Hot add half the mixture and spread to desired thickness. The mixture makes two pancakes. Cook for a few minutes and turn over and cook the other side. I had mine with slices banana but to be honest it would have been nicer with some summer berries in the mixture and cooked and served with yoghurt. Give them a try and add what you like. I really like them.
During work I had a packet lunch of left over bean burgers and roast veg. In the picture is another banana but I did not have it as I had one with breakfast.
I make the bean burgers almost every week and my hubby loves them with a bit of chilli sauce.
They are really easy to make.
Tin of kidney beans and tin on black eye beans drained and blitzed. finely chop half onion, 2 spring onion (I used my little chopper machine) and one piece of garlic and gently fry in oil of your choice. Once softened add top the blitzed beans and add some cumin, chilli and anything else you fancy. Add one egg and mix well. Form into burger shapes and fry on high each side to seal then bake in hot oven for about 15 mins. I served with home made BNS wedges and roasted veg.
When I got in I decided to have a bike ride so I had a biscuit before I set off but am looking for something that is light on my stomach but gives me energy.
When I got back I was starving and we had New Year Noodle soup and I think the recipe is from Oh She Glows. I missed a few bits and bobs that I didn't have but it was lovely. After dinner had two pieces of dark chocolate and a cup of red bush tea.
Tonight i am off for a date with my hubby. We are going out for a meal and to see
Spaghetti Western Orchestra. Very different from anything we have done before but should be fun.
What fun dates do like to do?