It is that time of week again and I just really enjoy looking at what everyone choices to eat.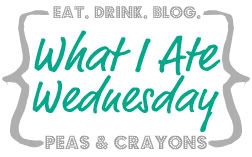 I have been missing for a few weeks as I have been away and had a little break away.

We had a lovely week away at the lake district but it rained the whole time.

I would like to say that I am feeling refreshed and re-motivated, which would be good as it is only 3 months to my first ever tri but the truth is this week my confidence is shaky.

I really need to do a post on training and I will.
Breakfast was scrambled eggs with mushroom.
Mid morning snacks of grapes
Lunch was a very tasty salad in a jar mmmmm
For dinner I decided to make my first ever turkey mince chilli.

I was worried about it as I am not a lover of mince and my hubby was not keen on turkey so was not sure.
I also made some cauliflower rice to go with it.
I made too much and ended up leaving some and need to work on the flavour a bit.
Spring is defo in the air here but we have had six days of mist and damp weather and it is depressing.

I did manage to snap some gorgeous blossom this morning.
I will post later this week on my training as although I am having a wobble I am actually working really hard (or hard in my book!)
Have you tried any new recipes and they have surprised you at how tasty they are?