Well this week seems to be getting better and better.

I got my confirmation from my first ever triathlon.

Super excited is not the word.
I started training of a sort on Saturday and will have to post all about it.
6am bike session
So here we are at WIAW again and here is what I munched last Wednesday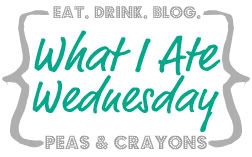 Breakfast has been the usual of oats with a banana
Lunch was a hot, tasty bowl of BNS and lentil soup
Dinner was a pastryless quiche that i really enjoyed with a fresh salad.

I have been snacking too much recently and feeling not to great from it.

That said I did resist a chocolate cookie and was very proud of myself!
It was my mum's birthday last week too so we go together to celebrate and my two youngest nieces and nephews could resist the chocolate on top!
For Christmas my husband bought me a bottle of Hendricks gin and it is amazing. I love it.
What is your fav tipple and hae you set yourself any goals that you would like to shout about?