Well I am still feeling rubbish but better than Monday.

I think I might have a little bug but hoping that sleeping and relaxing will help. I am a little gutted as I was so happy after my Sunday run.
Well here we are again to one of my fav times of the week WIAW thanks to Peas and Crayons and another huge congratulations on the birth of their daughter.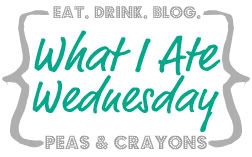 So here are my eats from last week.
I have been hungry on a morning a lot this past week and tried to increase my breakfast.

One of my fav breakfasts is omelette mmm
Lunches are definitely starting to take an autumnal turn but still rocking a salad when I can.
Dinner times are starting to be become nice homely warm meals and my fav was lentil Sheppard's pie with sweet potato mash.
My fitness aims for this week is totally out the window with being sick.

I have not run since Sunday (big fat boo hoo!) and swimming has been

a no no.

I do feel a bit better today and planning on a run tomorrow. I also didn't get weighed this week but I have been so good and can feel that I have lost so am pleased about that.

I really find missing exercise depressing but this time I am listening to my body.
How are you all doing and how do you cope with being sick?